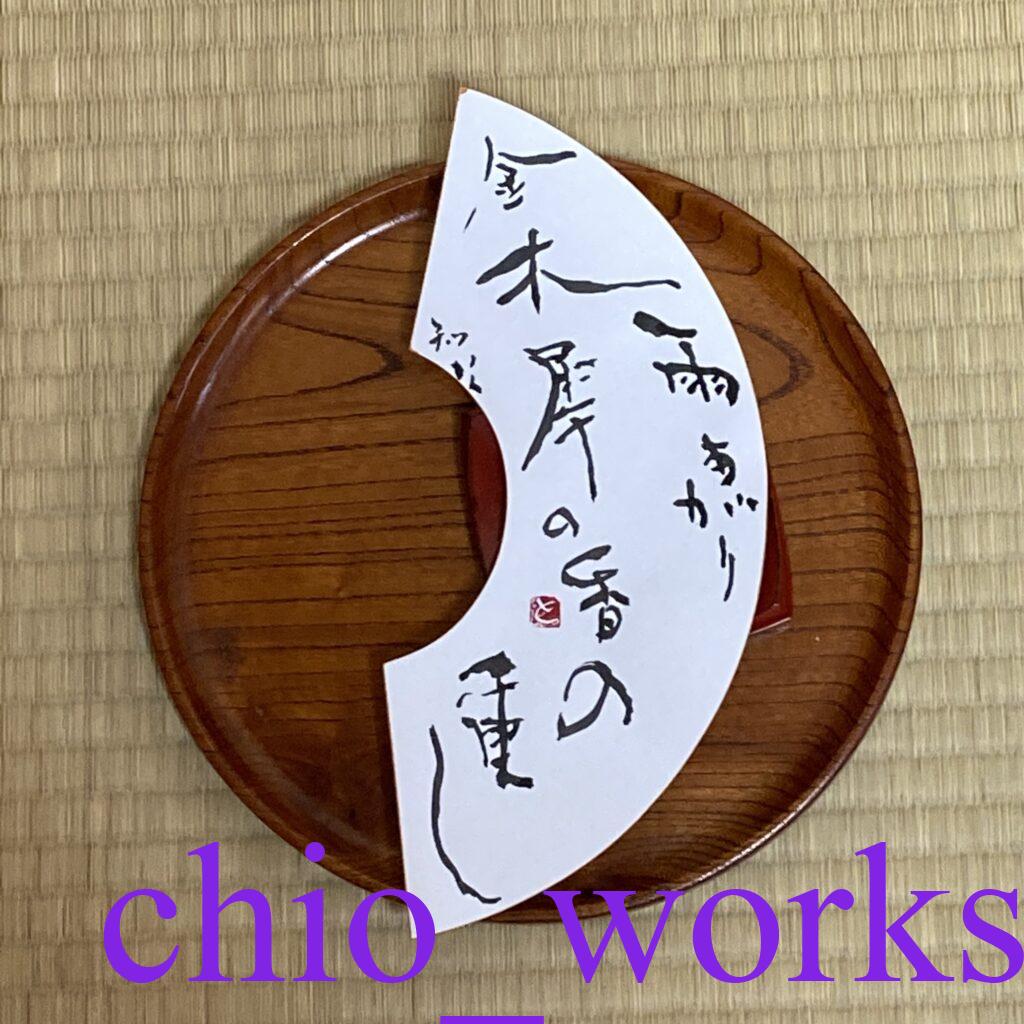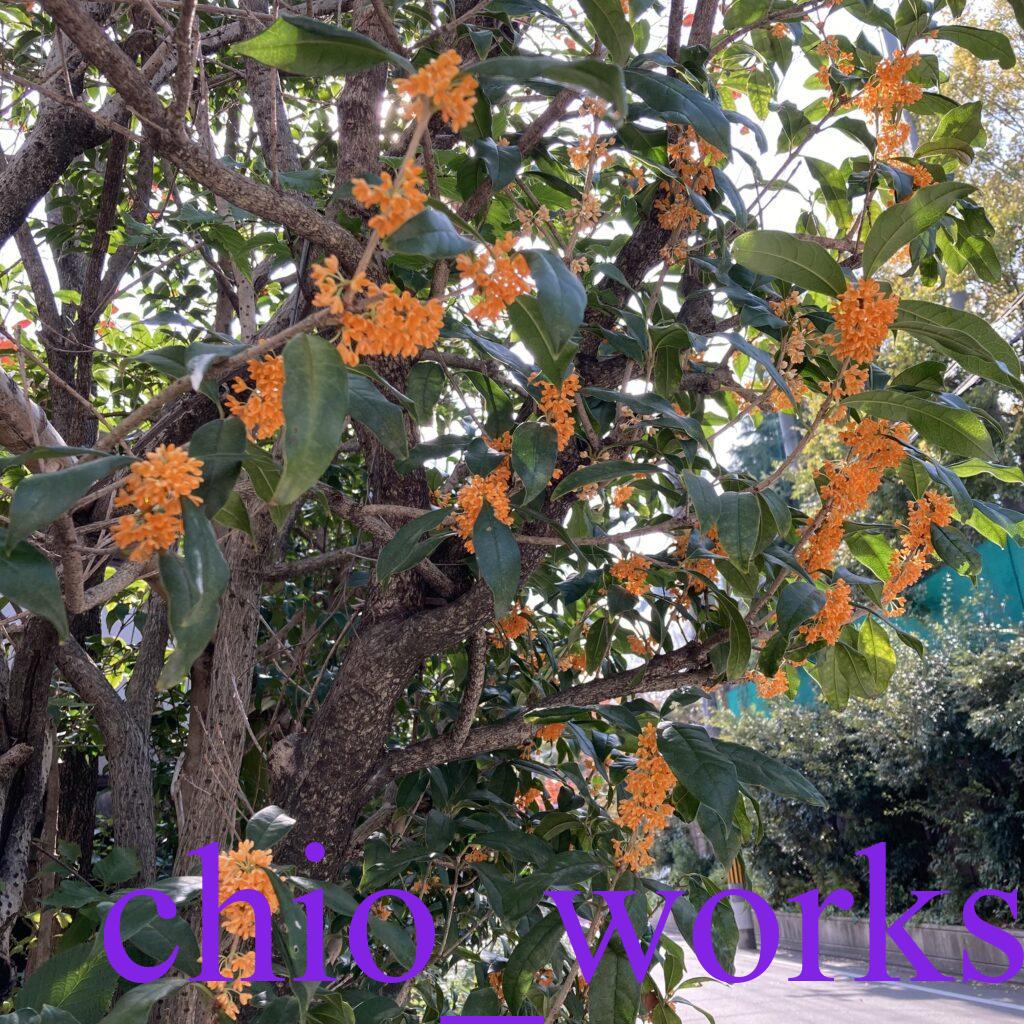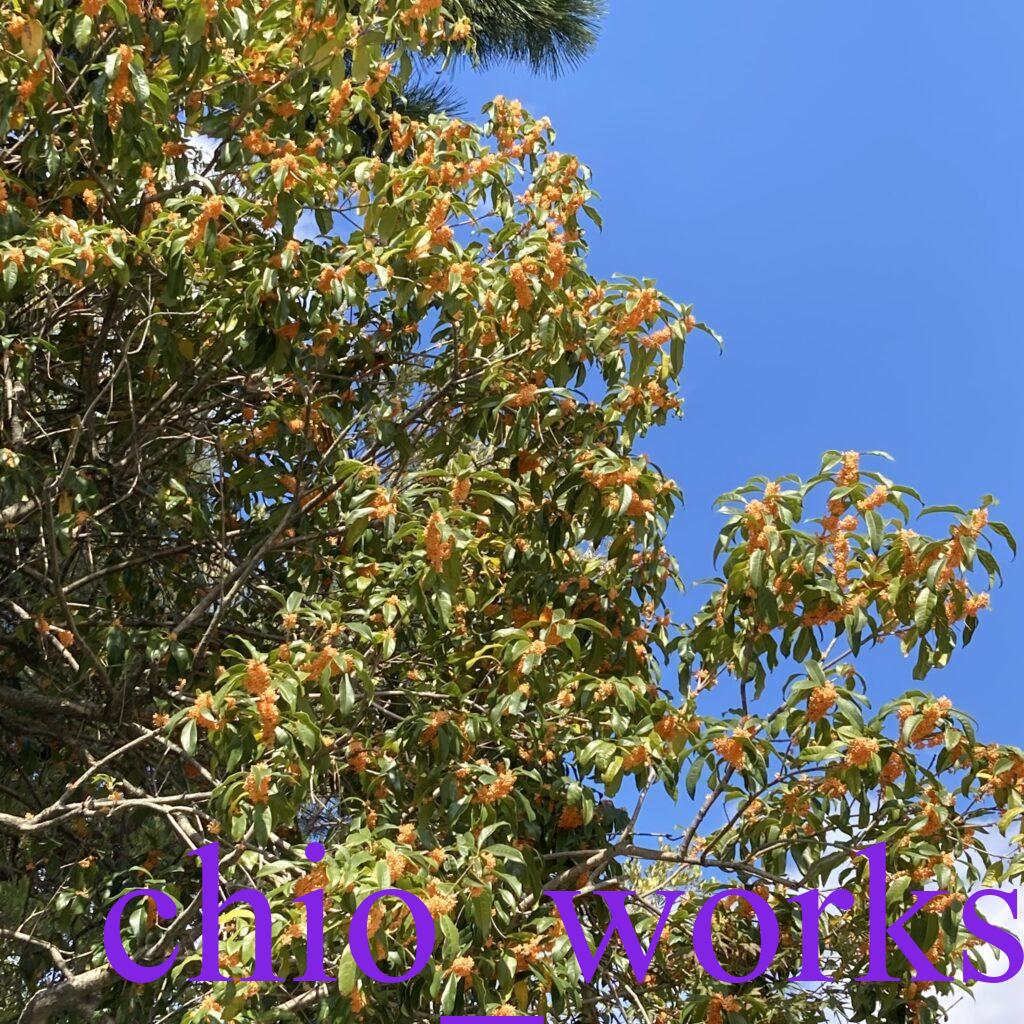 About this time of year, my late mother used to say she loved orange osmanthus blossoms. She often said that before you know it, its fragrance was all around you and then you found the tree after noticing its fragrance. In short, she loved its unassumingness.
.
If you have a favorite character or phrase that you would like me to write, please let me know by sending it (them) to my address, chio_art@yushokai.com.
.
母が、この時期になると金木犀が好きだと言っていました。そこにあるとは気づかないうちに香りは香っているので、見回すとその木がそこにあるというその控えめさが好きだったそうです。
.
さて、私の書で見てみたいと思われるお好きな字や、言葉などがありましたら、chio_art@yushokai.com宛にお教えください。
.
Fine weather after the rain/
Heavy is the/
Fragrance of orange osmanthus/
Calligraphy and translation by Chio
.
<To the homepage of this website>